In this issue we have many new and exciting community updates, engaging programs, and a new contest where you can win a $250 gift card! Check out others' submissions.
Before we get into it, I would like to introduce everyone to our new Developer Advocate to the StreamSets team and our community, Brenna. She will be creating engaging content around the StreamSets product line though blog posts, tutorials, sample code, and present at meetups!
Now let's get into it, Data Rock Stars!
What's New
Industry News/Helpful Reads:
Community Question Highlights
Community Help Needed
StreamSets Community Corner
Our latest ebook is here! Get yours today.
Data Engineer's Handbook for Snowflake | 4 Cloud Design Patterns for Data Ingestion and Transformation in Snowflake 
DataOps Summit 2022 CFP
Join us for this year's DataOps Summit as a breakout speaker. Showcase your projects for Data Engineering, DataOps, and Data Architecture and join other data engineers in learning modern best practices for data integration. We will update the community when to submit your talk. Hope to see you in San Francisco!
We have our FIRST submissions! 
Share Your Pipeline for a chance to win a $250 Amazon Gift Card!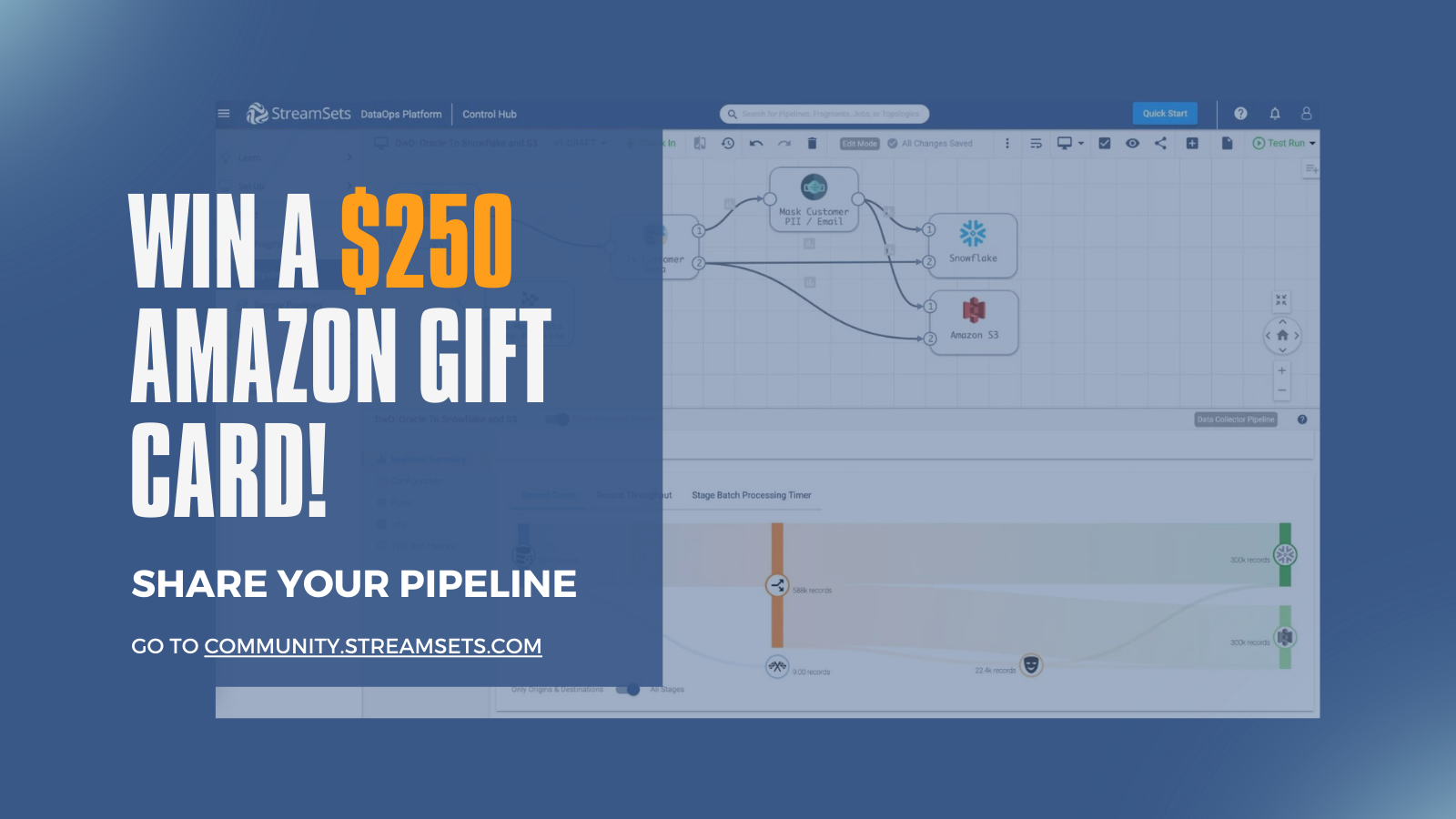 2 Community members will earn a $250 Amazon Gift card by submitting the most interesting Pipeline. It's easy; add your pipeline screenshot and a 1-2 sentence descriptor. Details and examples here.
Remember that Feedback we asked you for? Here are the updates! 
Thursday Webinar: bigspark's Journey to Cloud Data Transformation

Join this session to learn common design patterns for: 
Landing data in S3 for raw data collection
Comparing native ELT to ETL operations 
Persisting data in the Snowflake Data Cloud 
Data quality measurement with StreamSets Transformer for Snowflake 
Register for your appropriate time zone below. 
February 17, 2022 | 10AM PT
February 17, 2022 | 10AM GMT
Sources And Destinations Podcast: Binge listen all you want.
Listen to all eight episodes. Guests range from Banjo Obayomi discussing using machine learning to identify low latency DDOS attacks and generating data to feed the models, to Lorna Mitchell chatting with our hosts about her technical writings and her many books on PHP, Git Fundamentals for Web Developers, and DZone Refcard on Redis.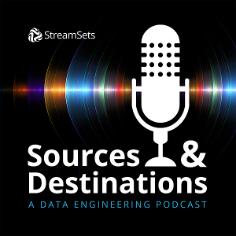 Listen to wherever you get your podcasts, here.
If you would like to join our hosts to discuss the latest on common design patterns and best practices email us at community@streamsets.com.