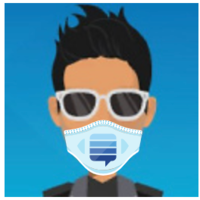 Please meet our first (Q4 2021) StreamSets Quarterly Community Champion, @Dash! Dash has played a foundational role in building this community, cementing himself a figurehead for data engineering expertise. A previous StreamSets teammate, community builder, technical resource with a wealth of knowledge, fabulous dancer, and explorer–it is a delight to continue to have him within our community.
It only makes sense to have our first champion be our StreamSets community leader, advocate, and evangelist. Dash has contributed vital efforts building, assisting, and connecting members within our community. His outreach involves helping members with technical questions, co-hosting the Sources and Destinations podcast, participating in DataOps Summit events, and much more. We can't thank him enough.
As of today, Dash sits at the "Headliner" Rank with the creation of 27 Topics,  66 Replies, and solving 40 community member's questions! 
Over the last 19+ years, Dash has been hands-on within the software and data engineering space. With recent experience in Big Data, Data Science, and Machine Learning, Dash applies his technical skills to help build solutions that solve business problems and surface trends that shape markets in new ways.
We want to thank Dash for all his hard work at StreamSets and are always grateful to still have him in the StreamSets community, helping others and being a driving force behind what makes this community a better place.