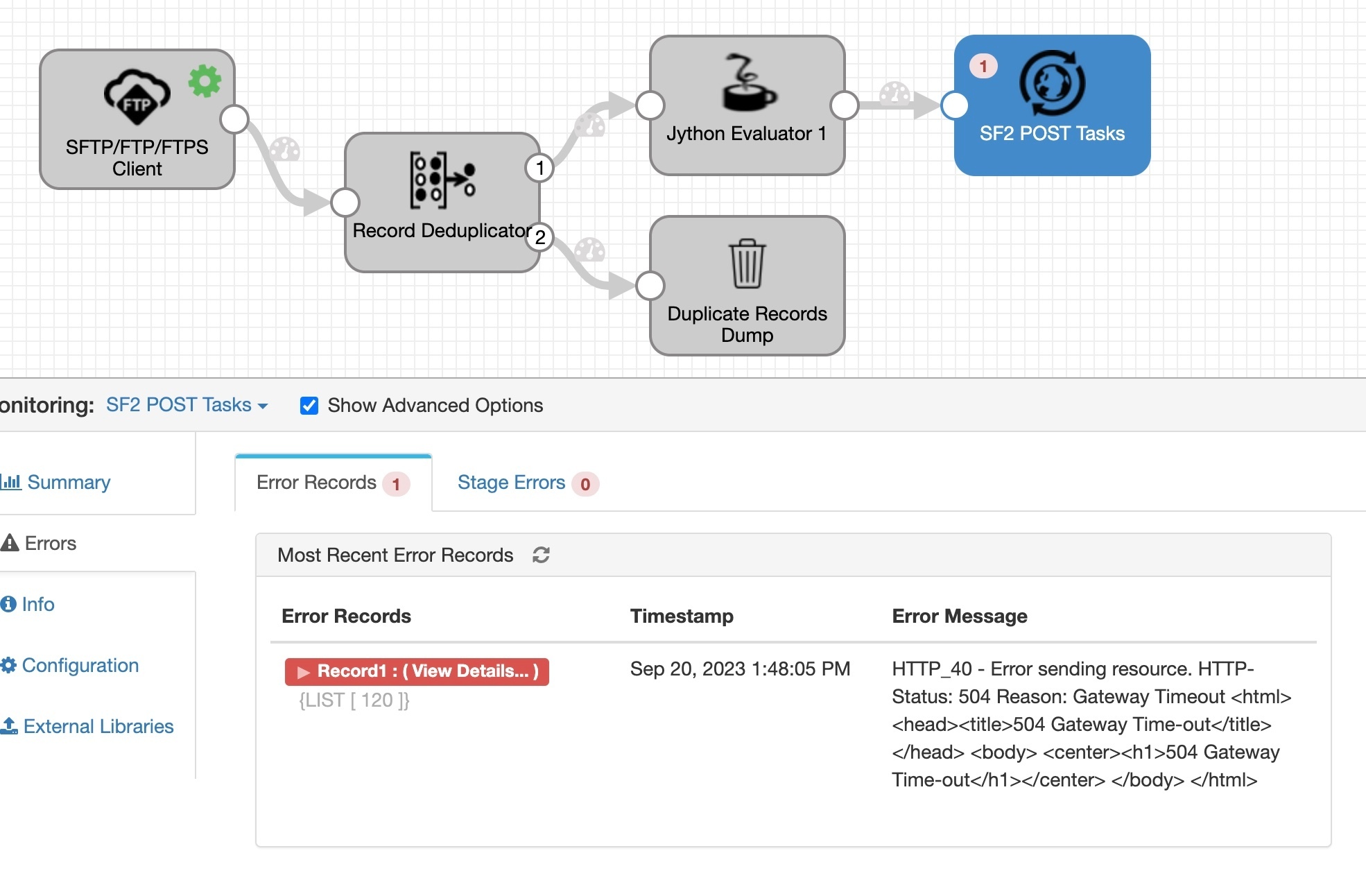 i have here an sftp origin that i want to pull the files from do some formatting on it and then push it as a bulk post request to HTTP client destination.
i keep getting this error 504 gateway timeout with the files with size 200KB or bigger.
it is posting the data on the system but returns this error.
i tried setting the read timeout configuration and maximum time out values to a much higher values like 15 mins or so in the HTTP client destination but i keep getting the same error though the data is posted in the destination.

what should i do to prevent this error?