Hello,
I'm using Control Hub 3.x ( to replicate the customer's environment) 
I need to cleanup old jobs based on the pipeline name (passed as parameter) and n days old. 
I have created the following pipeline: (also attached)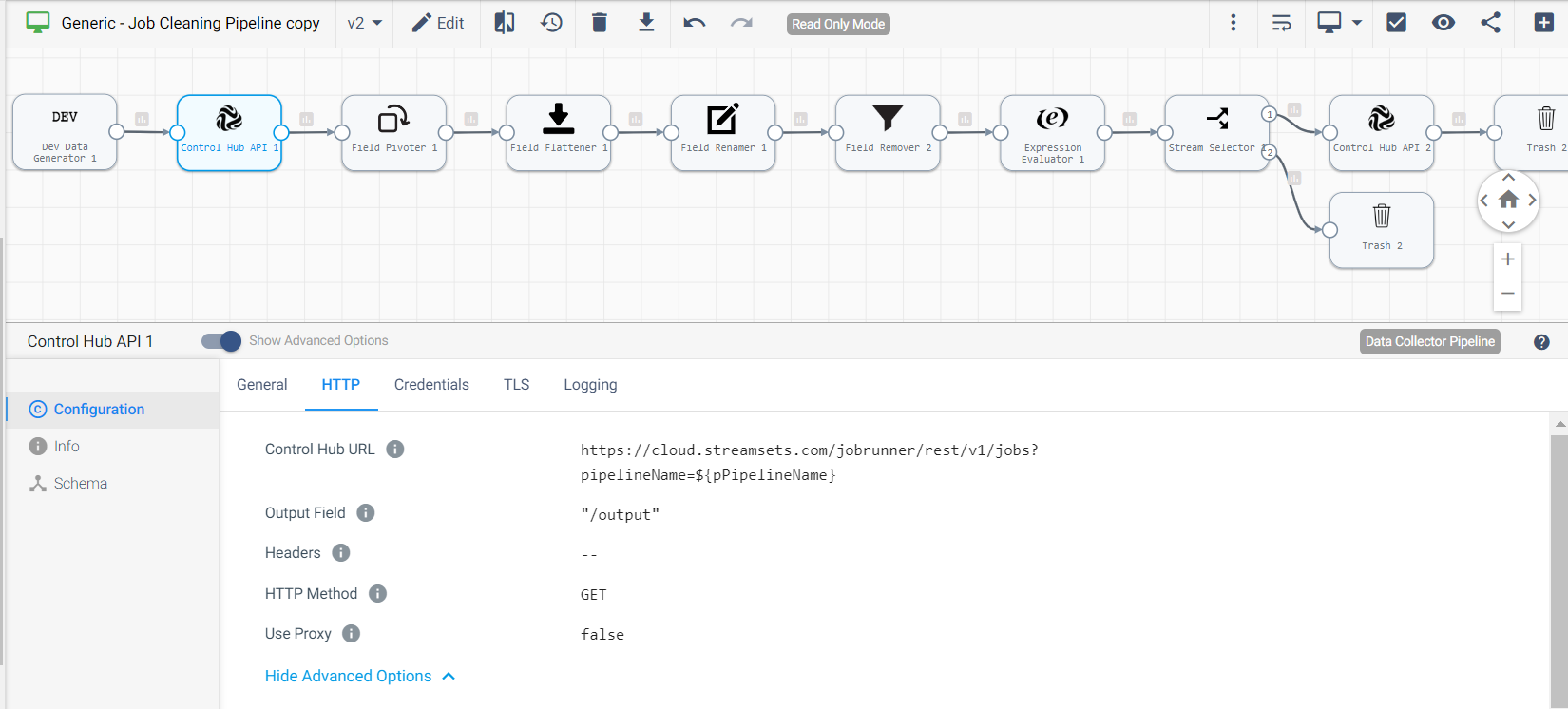 When I run this API call in browser or via this pipeline, I get many jobs which do not match the criteria.
Tried also with creator value and some other fields but facing the same problem. 
Does this API allow filtering the jobs like this? 
I can change the pipeline to get all jobs first and then add a stream selector to get the jobs I'm interested in, but I'm trying to limit the API response to only what i need. 
Can someone help?
Dhanashri